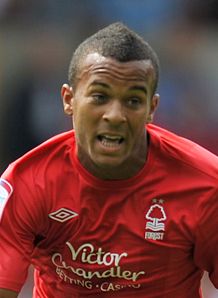 Well in evidence that all members of the parish aren't signing form the same hymn sheet is the news today on Twitter that we are strongly looking into a left back, probably on loan from the Premiership.
Now this has come from Fanhouse Percy is heavily unreliable with rumours so it remains to be seen if this is true or just currying for hits, but it would certainly seem likely.
The names being mentioned are as always the young Chelsea left backs of van Aanholt and Bertrand. We know all about Bertrand of course. However, there are more clubs than Chelsea to raid for left backs, which considering they just let Gordon go out on loan,and he's a left back may seem a little unlikely. That said, Villas-Boas may not figure these two in the plans just yet and would like to give them first team football. Problem is I see Bertrand as now possibly looking at a Premiership club like Swansea or Norwich to improve his development.
It is vital we get a good left back in though. I have remained largely quiet on this subject, but I do see the vital signing of a left back as paramount to a promotion push. We need good players in every position,and although Doughty said he sees Cohen as good enough, the first few games look to have convinced McClaren otherwise, and so we chase a left back. Now of course Twitter and Facebook will just throw names into the mix mindlessly. I don't see the point in mindless speculation, so will just say that we are linked,and we aren't really sure who with.