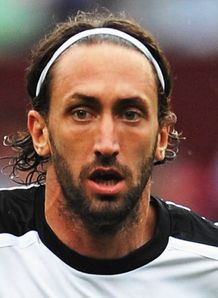 The Jonathan Greening rumour is gathering pace with several trusted media sources claiming the deal is set to go through. The Nicky Shorey rumour,which isn't being pushed by media sources, but only but only be people on twitter.
Fora start Shorey played a friendly today for West Brom. In California. Not really conducive to agreeing, and signing a deal,least of all undergoing a medical.
Greening on the other hand looks very likely to complete his move. I would argue he is probably going to take the captains armband too. He has excellent pedigree. Has played a lot of his career in the top flight.
Shorey we know all about. This doesn't mean of course there won't be a deal, just not tomorrow. It may come next week or so if it does.
In other news Leicester have signed Konchesky, and are paying him £30-40k a week. Which for a team in the Championship is retarded.