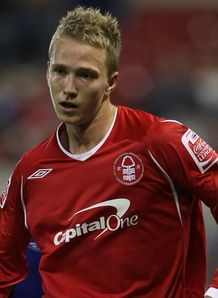 Matt Thornhill looks set to sign for Scottish Premier League Team Hibernian subject to a medical on a free transfer.
Although never a regular by any stretch of the imagination for a couple of years he was a handy squad player, even playing in the Manchester City shock cup win.
A couple of times it looked like he might break through but as Forest have gradually improved we have left the likes of Matt behind, not being upto level we now need.
However that doesn't overlook the fact he popped up with some important contributions in the promotion season.
This move of course re-unites him with Colin Calderwood
Good luck in Scotland Matt