With little time left in the January transfer window, it's well worth putting together an update on the latest rumours coming out of the City Ground.
Siphiwe Tshabalala
Yesterday, we reported that an African site had claimed that Siphiwe has agreed to join us in June. Billy Davies however, has come out today and said that any deal is off Forest's radar until the summer - promptly quashing any rumour that a deal has been done. Davies said:
"We have looked at the lad, which was always the intention, and I have told him that we will monitor his progress over the next couple of months. Then, depending on his progress and on our situation, we might look at things again in the summer. I have offered him no guarantees. I have made no promises and there have been no offers for him."
I wonder if our situation doesn't just hinder on what league we're playing in but also what the future of Nathan Tyson is. It doesn't sound exactly promising for 'Shabba' at the moment though.
Kelvin Wilson
Davies has also today said Kelvin is here until the end of the season, which should end all of Celtic's hopes on landing Wilson by the end of the month. Davies said:
"Losing Wilson and having to then replace him, with all the disruption that would entail. For me, it is a no-brainer. We are here to look after our own backyard. We have to make sure we have the right balance to the squad to see us through. Kelvin is a very important player for this club."
While I understand what Billy's saying, I have a raised eyebrow over this news.
Should Wilson play between now and the end of the season, will he honestly be giving 100%? Surely most players who sign pre-contract deals have their minds elsewhere while aiming to remain injury free for their new club.
Personally I think we should have just taken the cash offered and invested it elsewhere.
Ryan Bertrand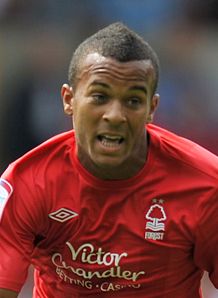 With the club currently playing the waiting game on Bertrand, interesting developments have come to light regarding Ryan's next move - and unfortunately they aren't in our favour.
Various sources are linking Bertrand with a six month loan deal to Championship strugglers Preston, with Swansea also keeping tabs on him. The reports also go on to say Davies is considering other options for left back.
Quite frankly, I find this rumour utter rhubarb but I guess it's out there for you all to know should it come true.
A final Billy Davies quote from today
I thought a good way to tie up this article would be to analyse a quote from Davies today, regarding any new player coming into the club in January:
"There are only 13 or 14 weeks of the season left and having to bring in players now, either on loan or permanently, is something you have to be careful about. It takes time for new players to get to know the dressing room, the culture of the club, their team-mates and what is required."
I don't know about you but to me that comment there makes it seem unlikely that we'll see any new faces this window – possibly with the exception of Bertrand whose 6 month loan meant he is pretty much already settled into the dressing room.
Just a food for thought though Billy. Was it not 2 years ago you signed an excess of loanees who come into the club, settled and gelled quickly enough to keep us up?
I guess as always we'll have to wait and see.